A Three Decades of Heritage Built on Quality, Ingenuity, and Creativity
We are a women minority owned small business located in the heart of north Dallas, SND Manufacturing is that beacon of light in the fashion industry.
Designing and producing fashionable high-quality apparel for multiple markets through-out the world. The creative staff here at SND Manufacturing take great pride in all aspects of its product development; from design, pattern creations, cutting, garment construction, embroidery, screen printing, sublimation, as well as distribution. One of SND Manufacturing international brands, "Stylist Wear" keeps glamour and style to the forefront with its fashion forward styles for the beauty salon , spa, nail and the hospitality industry. Our "Game On Uniforms" provided uniforms to soccer, baseball, basketball, track and field, or those flip flying cheerleaders. From training to play-offs, sidelines to the end zone we help you take you team to victory in style.
For the last 5 years, US Army, Marine Corp, and Navy apparel are all PROUDLY produced right here in our 50 thousand sq. foot facility. Meeting the needs of our brave men and women serving our nation throughout the world.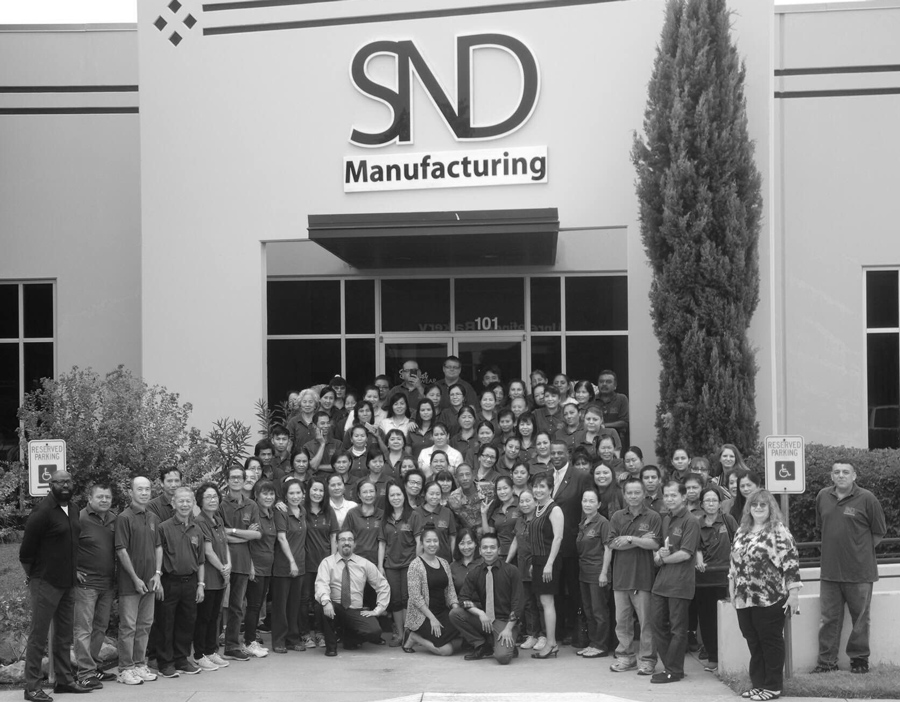 Products manufactured in our company include
---
Marine Jogging Jacket (suit)
Marine Jogging Pant
Navy Jogging Jacket (suit)
Navy Jogging Pant
Navy Tee Shirt
Air Force Physical Fitness Pant
Air Force Physical Fitness Pant
Air Force Fitness Tee Shirt
Air Force Physical Fitness Short
Beauty / Barber Salon Capes
Beauty / Barber and Grooming Salon Aprons, Smocks/ Jackets, Vest
Grooming Salon Pants, Capris, Shorts
Soccer Uniforms
Basketball Uniforms
Volleyball Uniforms
Cheerleader Uniforms
Athleisure Wear